Day of General Discussion
Days of General Discussion help develop a deeper understanding of the content or implications of the UN Convention on the Rights of the Child (CRC).
What is a Day of General Discussion?
The Committee on the Rights of the Child (the Committee) holds a Day of General Discussion in Geneva (DGD) every two years in September focused on a specific article of the Convention on the Rights of the Child (CRC) or a related subject. These meetings are an opportunity to develop a deeper understanding of the contents and implications of the CRC. The topic is selected by the Committee and announced at least one year in advance. To know more check our Factsheet and the Committee's webpage.
DGD 2020: call for proposals!
The Committee is launching a call for proposals for themes for the next Day of General Discussion to be held tentatively in September 2020! Proposals should be sent to crc@ohchr.org by 10 May 2019.
DGD 2018: Children Human Rights Defenders!
The UN Committee on the Rights of the Child dedicated its 2018 DGD to the thematic "Protecting and empowering children as human rights defenders", after accepting Child Rights Connect's proposal. As such, Child Rights Connect was the main partner organization of the DGD, working closely with the Committee, OHCHR, the UN Special Rapporteur on Human Rights defenders and many other key experts and stakeholders, including children.
The thematic of Children Human Rights Defenders is not just a day conference but an ambitious long-term project to promote a global movement for children human rights defenders. Such movement will catalyse and strengthen existing initiatives to empower children as human rights defenders, by connecting them to broader initiatives at national, regional and international levels.
Child Participation in DGDs
For the first time, during the 2018 DGD, all working groups discussions were dialogues between adults, children and youth!
Child Rights Connect called on members and partners to gather children's views on the scope of the DGD to inform many documents, such as the concept note.
Child Rights Connect also organised DGD briefing and debriefing Workshops for all the children attending the DGD!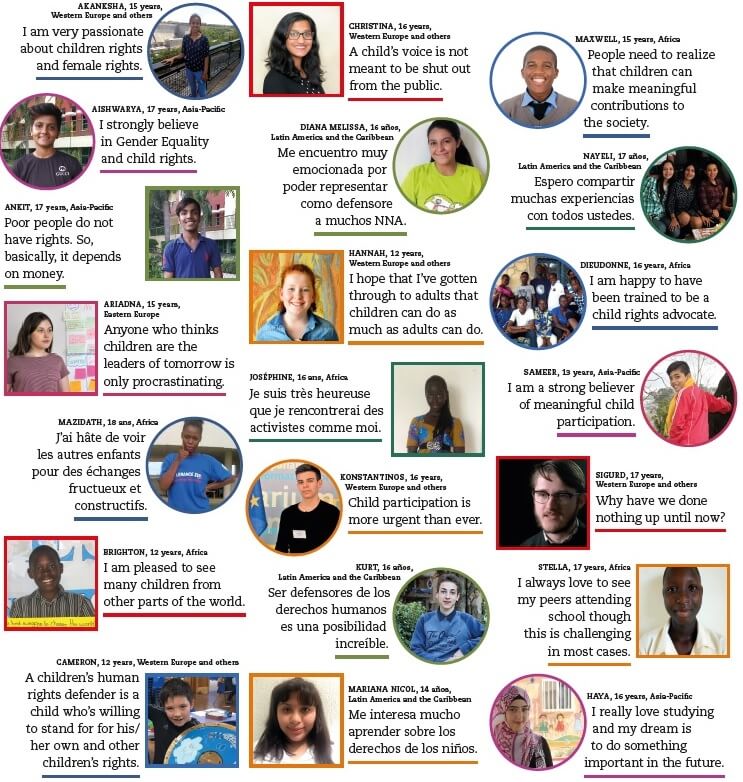 Global Consultations
Child Rights Connect supported a global round of DGD children's consultations which were taken forward by the Children's Advisory Team, our members and partners, including by adults and children themselves. The aims of the consultations were to:
Collect from children acting as or seeking to become human rights defenders their experiences, views and solution-oriented recommendations on the recognition, empowerment and protection of children human rights defenders to inform the programme and discussions of the DGD and related activities;
To raise awareness and understanding of the topic of children human rights defenders and to support/advance their ongoing efforts related to children's rights.
The findings of the submissions and materials are compiled in the following documents: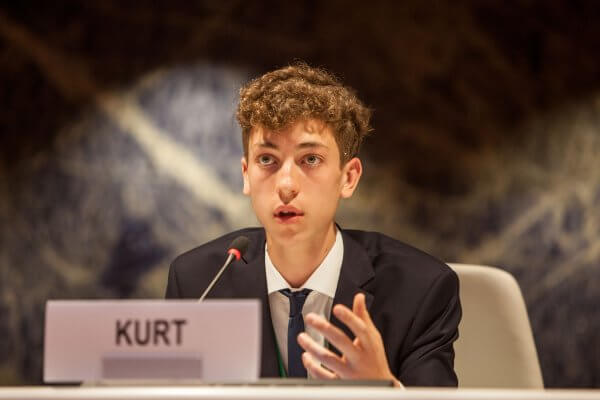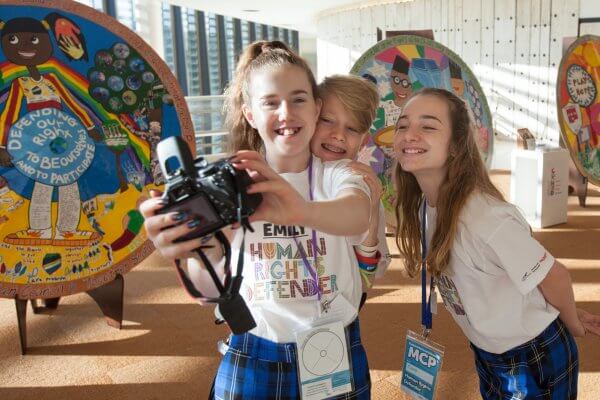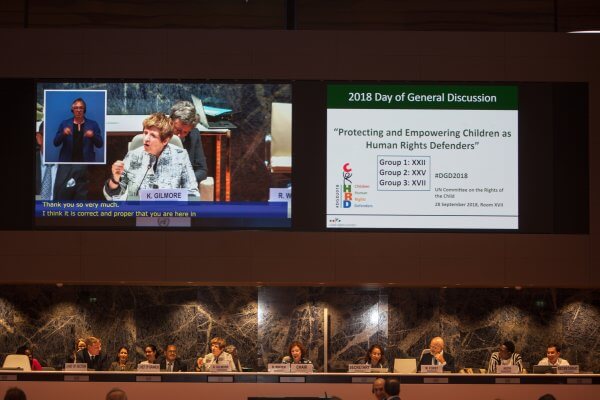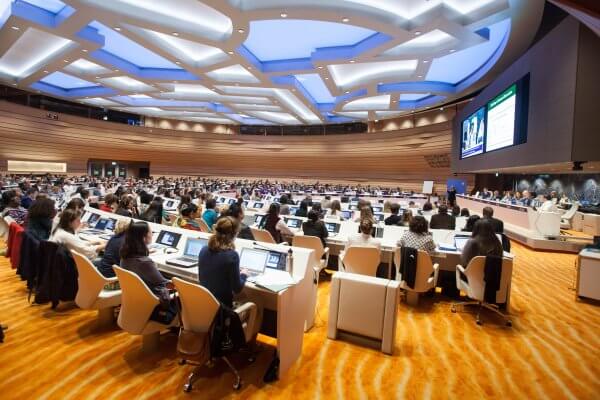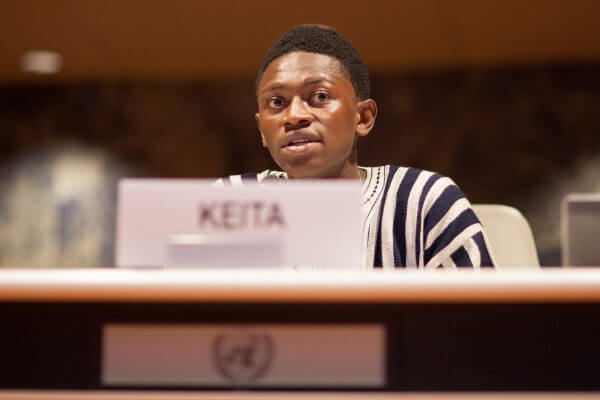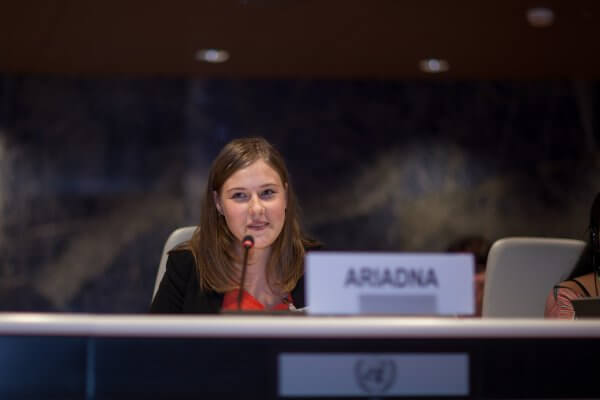 "This DGD was truly exceptional and innovative, and the level of participation of children was unprecedented" […] "A real child participatory event, where we talk about children with children"
"We have to fight for our rights – even if it's difficult, no one can say it's impossible"
"Since I have been in the halls of the U.N. this is the only time I think that I ever seen a room so very full, not just by Delegations, the government, but the new generation, the youth, those who will be fighting for liberty and freedom in the future, already Human Rights Defenders for whom we have organized this day" […] "And in the immediate commitment in my next upcoming country reports or thematic reports each and every time I will devote a specific chapter to young rights defenders"
"It shouldn't be such a rare and exceptional event to have your voices join ours in discussion, directly influencing the decision making that takes place here."
DGD Hubs
As part of the Global Movement for Children Human Rights Defenders, all types of discussions and debates can be DGD Hubs, before, during and after the DGD, at local, national, regional and international levels. See the DGD Hubs Guidelines (EN – FR – ES)! Should you be interested in organizing a DGD Hub, please contact us at secretariat@childrightsconnect.org to share your plan and receive our DGD Hub communication guidelines.
Our member network has a broad reach and works in every country in the world.
It is unique in its global outreach and its diversity, constituting a strong and credible global voice on children's rights.
Help us create a world in which all children can enjoy their rights.
Sign up to our quarterly newsletter and stay
CONNECTED
We'll send fresh content straight to your inbox so you can stay up to date on our work around the world.